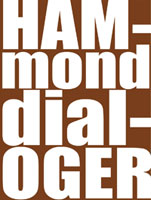 After having played the Hammond B3 organ for a good while, I wanted to explore a much broader approach to this fine instrument. That included exploring new sounds, playing techniques and ensemble roles. As a part of this approach I decided to play a series of concerts with small groups engaging many different musicians playing instruments not usually heard accompanying the hammond organ. The aim was to put myself in situations where I could explore the different sonic and instrumental possibilities that occur when meeting these different instruments and personalities.
I believe that in much the same dialectical way as in a spoken conversation one can also come to new insights through musical dialogues, and that this can be a good way to explore new instrumental and musical territories. Hence the concert series "Hammond Dialogues".
Some of this project is documented on the triple album titled "Hammond dialogues" which in addition to the solo recording "At Large" contains the two live recordings "Organ Point" – a duo with Nils Henrik Asheim on church organ, and "Twined"where the Hammond organ is joined by a string trio consisting of Michael Duch (bs), Lene Grenager (cello) and Bergmund Skaslien (viola).
Past dialogues:
27 april 2014: Sten Sandell (piano), Daniel Formo 24 september 2013: Daniel Formo solo organ (trondheim) 12 february 2013: Daniel Formo solo organ (stavanger) 7 february 2013: Kjetil Møster (sax), Daniel Formo 21 may 2012: Eirik Hegdal (sax), Daniel Formo 10 april 2012: Rudi Mahall (b.clar.), Bjørnar Habbestad (flute), Eirik Hegdal (sax), Daniel Formo 20 march 2012: Øyvind Skarbø (drums), Daniel Formo (this was a "Øyvind Jazzforum" event) 14 march 2012: Lene Grenager (cello), Bergmund Skaslien (viola), Michael Duch (c.bass), Daniel Formo 7 march 2012: Kresten Osgood (drums), Daniel Formo 6 february 2012: Sidsel Endresen (voc), Daniel Formo 25 january 2012: Nils Henrik Asheim (church organ), Daniel Formo 6 november 2011: Bergmund Skaslien (viola), Daniel Formo 10 may 2011: Michael Duch (contrabass), Daniel Formo 9 march 2011: Mattias Ståhl (vib), Eirik Hegdal (sax/clar), Daniel Formo
---
Excerpts from triple release: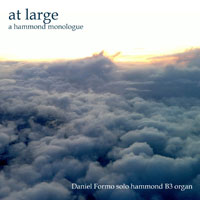 Solo recording:
---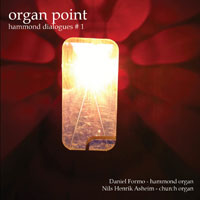 Formo & Asheim:
---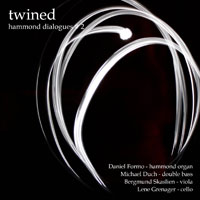 Formo/Duch/Grenager/Skaslien:
---
Excerpts from live recordings not released:
Formo & Sidsel Endresen:
Formo/Mahall/Habbestad/Hegdal: